First of all, my latest yuri dating sim "At Your Feet" is now officially out both on itchio and Steam!
Itchio: https://winter-wolves.itch.io/at-your-feet
Steam: https://store.steampowered.com/app/1537800/At_Your_Feet
And here's the new video trailer featuring the game theme song (which turned out great):
As I said several times already I hope that people will give it a try even if they're not interested in that particular kink since the cast diversity and the comedy setting makes, in my opinion, a very interesting/funny story to play!
New Kicksterter: Love Notes
Love Notes is my new Kickstarter campaign! This time you can play as male or female, and there are 4 love interests (2 male + 2 female). Each path is unique. As you probably guessed from the art style and title, it's a game set in the same world as Love Bites, but it's not necessary to have played the first game at all!
For more info check the Kickstarter page.
We already reached the base goal (the Kickstarter is 4 days old) but I hope we reach at least the 4 unique songs stretch goals since we're going to use the same singer who did TFTU: Hazel and At Your Feet songs, which turned out great.
But even the bonus romances goal would be nice. The first one to be revealed is the female one, Kasumi:
She was a secondary character in Love Bites, and she is going to be a NPC too in Love Notes, unless we reach the 10k goal. And on the next stretch goal reached (4000 for extra BG/art) I'll also reveal the male bonus romance, which I'm sure could be very popular!
I plan to do some weekly posts this month to introduce the new characters. Stay tuned.
What's next?
So beside the new Kickstarter, what's next? Well, for sure, Summer In Trigue. It should be out before the crazy holidays sale period. I am going to participate on the Steam Next fest in early October with a demo, and release the game shortly after.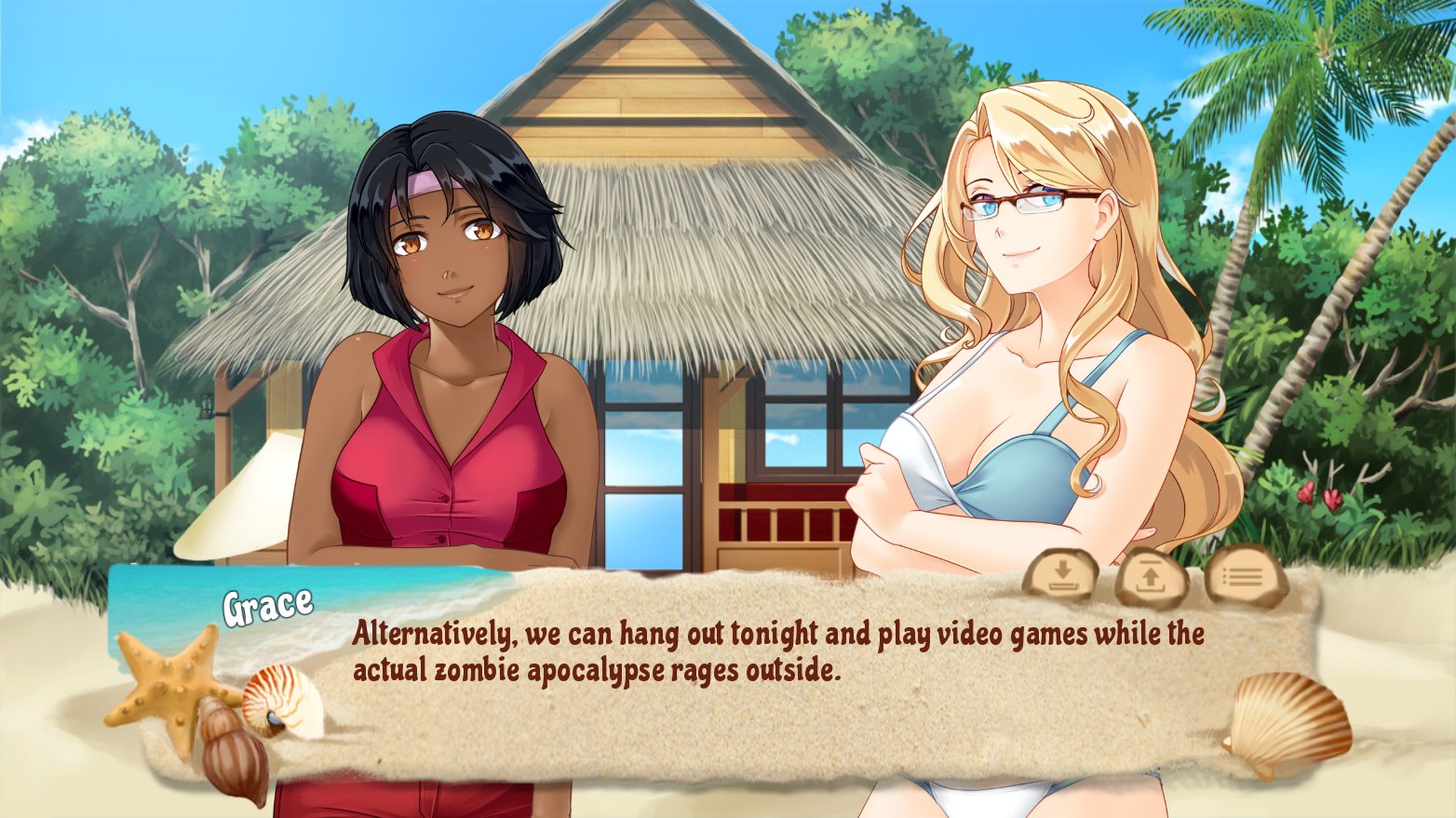 I know, three yuri game releases in a single year (counting Hazel)? It's a record indeed. But if you're not into yuri, worry not, because the next few games that will come out will have all the romance options again, like Love Notes.
After Summer in Trigue and Love Notes, I'll finally resume working on Curse Of Mantras too. If I manage it in time, it would be nice to have a short demo before end of year. If not, worse case I'll publish some videos to show the progress.
With this kind of game is a bit weird since maybe one day you design 10 new cards. Then the next day you code and try them in game, and fix the inevitable bugs. Then another day you realize that they're screwing up the balance, and so on.
This part is more difficult than with RPGs, since sometimes a single "overpowered" card can break the game. People who play this kind of CCG (collectible card games) know it well. It's enough to see the frequent nerfs/patches done by big companies like Blizzard for their game Hearthstone!
Of course I'm trying to do my best to make the game FUN, more than "balanced". I don't mind if there are some (well hidden) tricks to make an invincible army of mythological creatures 🙂
So in summary, Summer in Trigue should be next release. Then Love Notes hopefully early next year. Then Curse Of Mantras. This almost surely means that the next ToA game An Elven Marriage won't be out in 2022, but I guess we'll see. Maybe a demo or beta towards end of the next year could be possible!