Edited by Jack Norton the Inquisitor, First Of His Name, King of Boobs and Asses, Lord of Winterwolves, etc etc
Behold the romance graph in all its glory!!!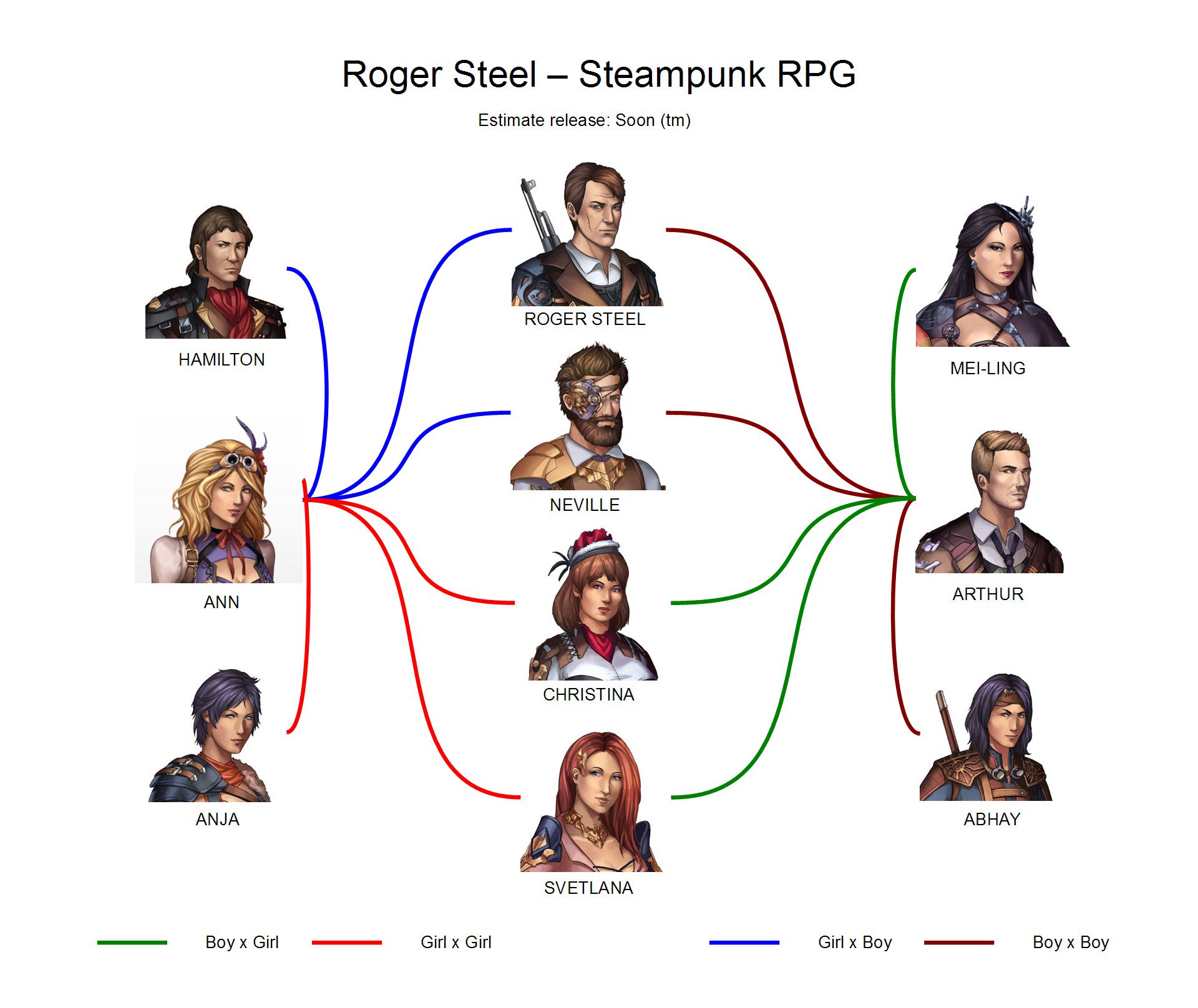 ---- original post below ---
I guess it's because of the artist changes that there isn't a romance chart with the characters' images available on this game. So, I'm posting this thread just to make the info I pulled from Fen's thread more easily accessible -- I hope the info below is still current?
FenCayne wrote:Very simple romance chart for those who requested one:

Ann x Christine | Lesbian
Ann x Neville | Hetero.
Ann x Roger |Bi.
Ann x Svetlana | Bi
Ann x Hamilton | Hetero.
Ann x Anja | Lesbian

Arthur x Christine | Hetero.
Arthur x Neville | Gay
Arthur x Roger | Bi.
Arthur x Svetlana | Bi.
Arthur x Mei Ling | Hetero.
Arthur x Abhay | Gay

Platonic (best friend) relationships are available for all characters. There is no penalty for not wanting to pursue a romantic relationship, only for being an ass. And even there, some characters are more tolerant than others.
Also, since this little tidbit was hidden in the Undead Lily -forum:
jack1974 wrote:The writer (Fen) is quite good at such things

I know he wants to put the dominant/submissive (alongside other things) also in Roger Steel, so might be another game to keep an eye on (though will come out after UL for sure).
... I'm posting it here in hopes of maybe Jack or Fen swooping in and revealing us how such dom/sub/switch-relationships will be allocated among these characters...