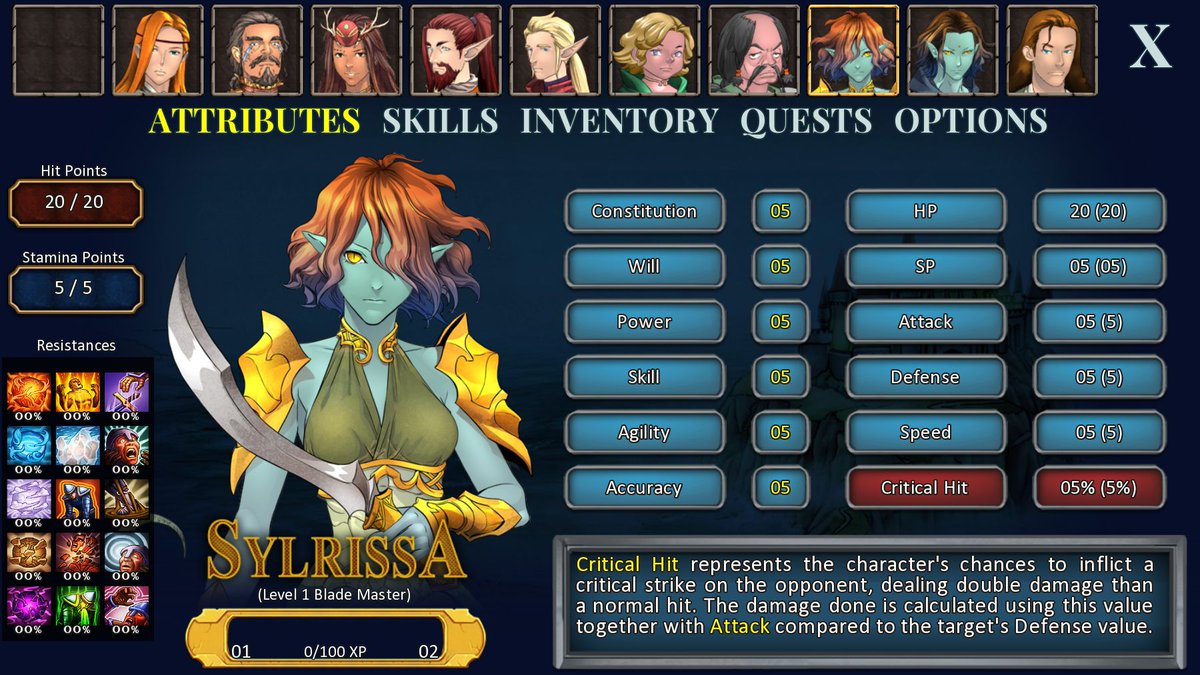 So... yes I've reused some GUI parts from SOTW, but I needed to put something together quickly on the screen to "visualize" the changes and the character screen layout.
I think didn't turn out bad after all. Helps that the character's on screen is particularly attractive
The leftmost empty portrait is the one of the protagonist, for which I don't have the art yet.