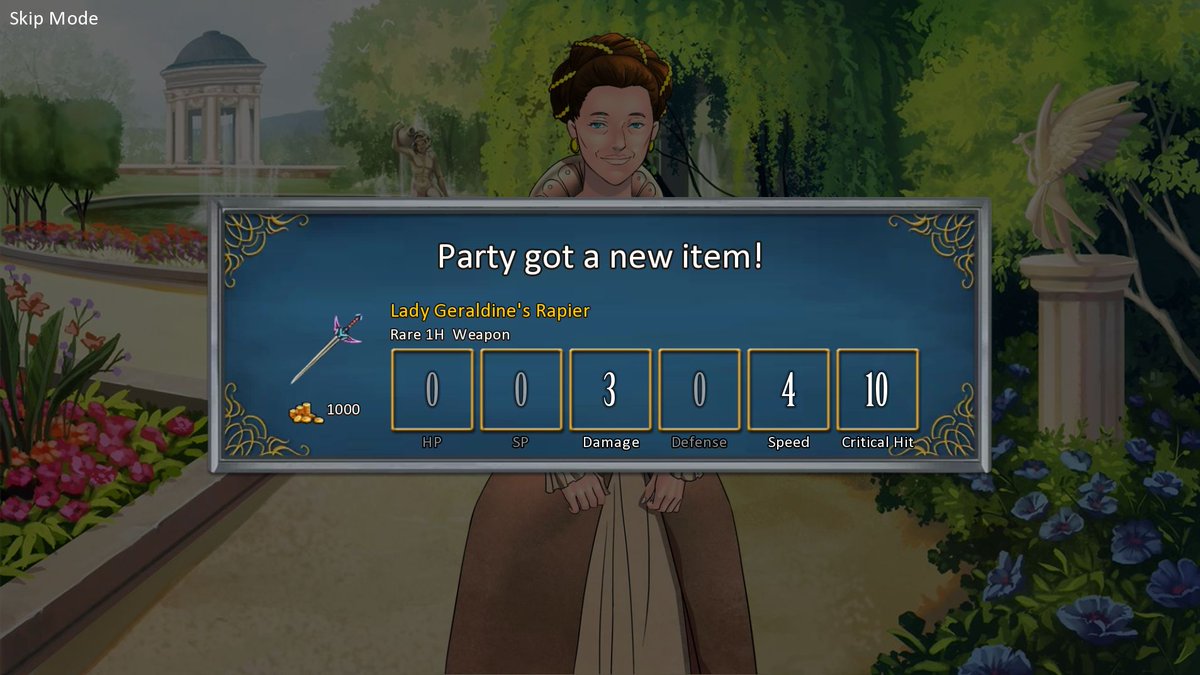 Lady Geraldine's reward item (if you have a relationship high enough) is not bad
Sir Cedric has one as well. I don't think I'll allow the player to be able to obtain both in the same playthrough though.
Anyway today got Jasper route so I'll finish coding that this week. Then I only need to wait for the writer to send me a big scene and the edited texts for act3 and epilogues and everything is done!